If there's one country in the world that's the most similar in culture today to that of a Great Britain long past, then it has to be New Zealand.
First time travellers of a certain vintage from the UK are often amazed at how at home they feel in New Zealand across a whole range of parameters from the culture to the weather, and specifically culinary matters and sport.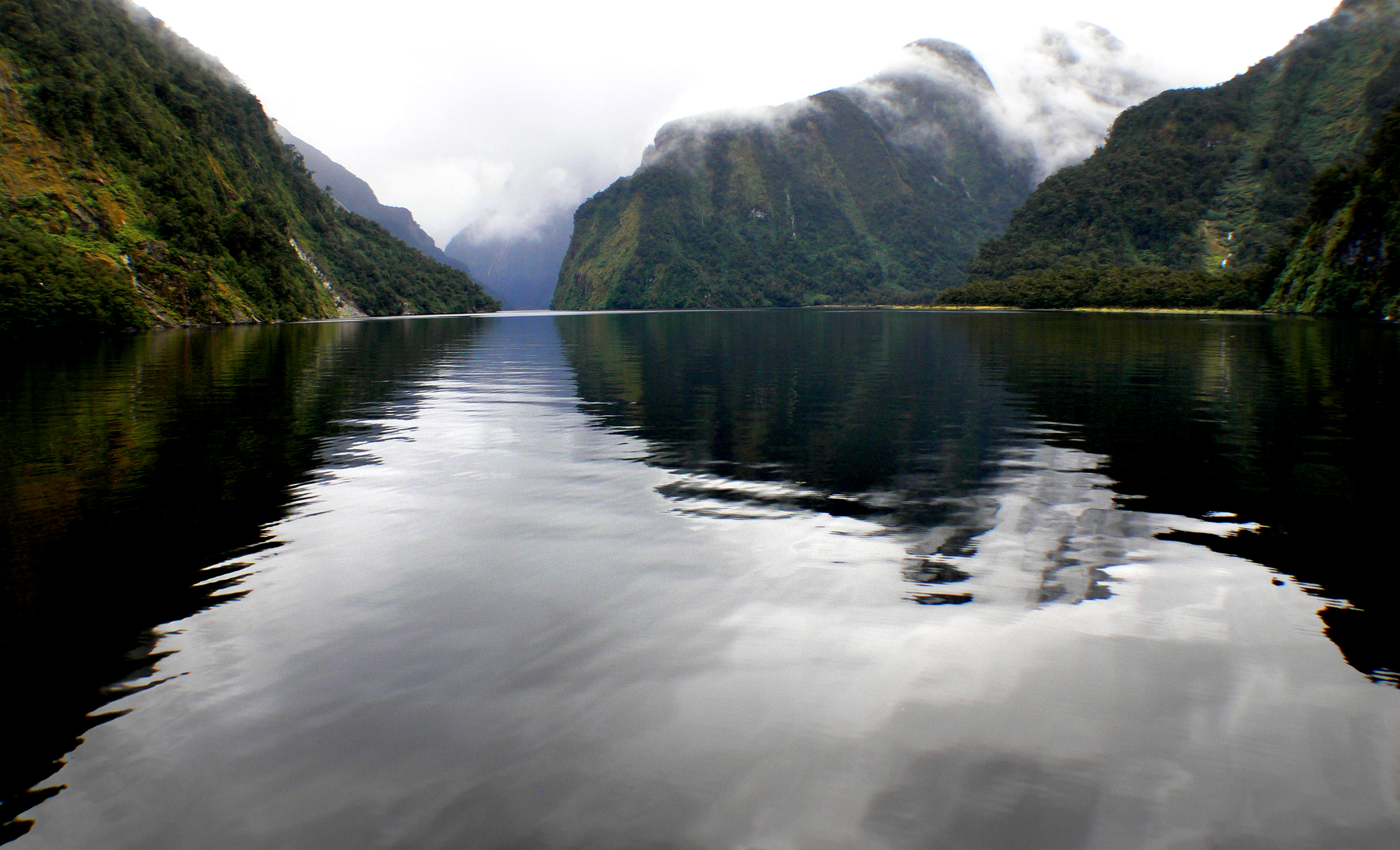 Doubtful Sound. New Zealand." (Public Domain) by Bernard Sprag
Obviously, the two countries have many sports in common from a shared cultural heritage – and NZ traditionally leads the world in Rugby Union. But what is perhaps less well-known amongst international travellers is that New Zealand has a tremendously rich heritage in that most quintessentially English of all sports – cricket. The famous "thwack of leather on willow" may have originated in England – but it also found a perfect cultural fit in this most naturally beautiful of all countries, which is roughly the same size as the UK, but with a little over 7% of the population size.
And so for lovers of cricket the world over, a trip to New Zealand feels a little like a homecoming. The country boasts some of the world's most beautiful cricket grounds in settings which will take your breath away. But fear not; other more modern associations with the game like enjoying the odd glass of beer in the sun, and betting on the cricket while you soak up the atmosphere are available in abundance here too.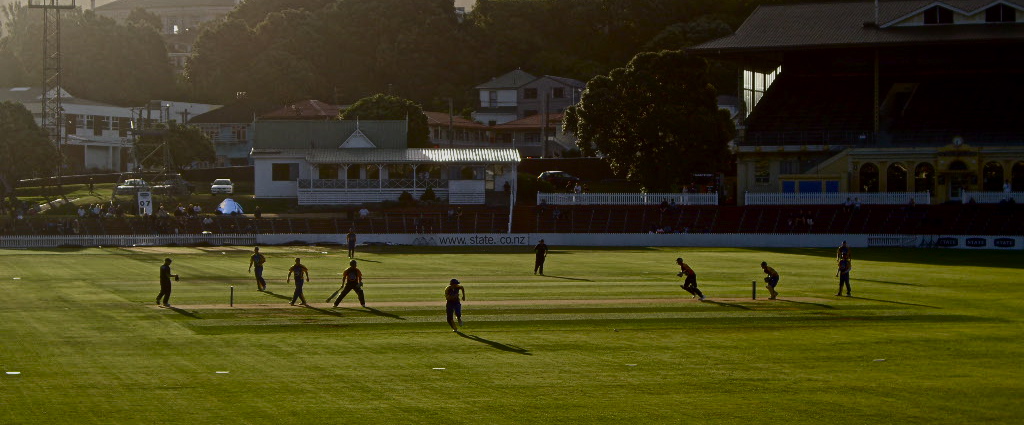 Cricket" (CC BY 2.0) by C. K. Hartman
Of course, New Zealand is a country well worth visiting for so many reasons, though chief among them is undoubtedly its stunning natural beauty, but cricket aficionados will find beautiful grounds wherever they venture.
Check out a guide to the best cricketing locations in the country before you come – and you'll soon see what we mean. The country boasts more than 70 grounds which have been used in first class cricket and no less than 16 that have played host to test matches.
One great example for those seeking stunning scenery for watching their cricket on South Island is the Queenstown ground. The backdrop to the 19,000 capacity Queenstown Oval is quite remarkable – literally, that is, because what you see across the pitch is the Remarkables mountain range. Of course, being this far south, you have to be prepared for your cricket to be cancelled; it rains here and it rains a lot – which is why the ground has never been chosen as a test venue.
Good news. Queenstown Event Centre's oval will be resurfaced with a sandy base at the end of this summer to improve drainage issues. pic.twitter.com/KaINC7IKhS
— #NZIII (@MargotButcher) October 6, 2016
A little more genteel but equally beautiful in its own less dramatic style is the Bert Sutcliffe Oval in Lincoln, just outside Christchurch. This tiny ground has a capacity of just 3,000, but that didn't stop it hosting the Women's World Cup back in 2000 when the "White Ferns" beat Australia by the narrowest of margins.
If you can only visit one ground on your homage, though, then make it the Basin Reserve in the capital, Wellington. This famous old ground with its grassy bank for spectators is what most grounds used to look like way back when; long may it remain untarnished by the march of progress.