Even by looking at a single picture of New Zealand, you instantly know that it is just simply spectacular. The mountains and rugged coast, crystal clear lakes, stunning beaches, fantastic fjords, impressive glaciers, surprising geysers and the lush green landscape just take your breath away. There is an air of calm in the vast spaces, a richness and diversity of nature and a tranquility not found anywhere else in the world. The people of New Zealand are warm and friendly and many who visit never want to leave. A ton of books would not suffice to tell you just how amazing this part of the world is, but let me just share some interesting and mind-blowing facts about New Zealand:
How New Zealand Got its Name
Dutch explorers decided that what was then called Staten Landt (South America) was not part of the South American continent and called it after the Dutch province of Zeeland, hence the name New Zealand.
Kiwi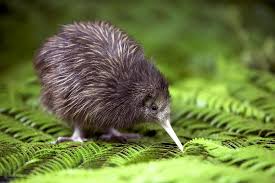 The national symbol, the kiwi, is a flightless nocturnal bird and is the only bird with nostrils at the end of its bill. Kiwis forage for food by digging in the ground and smelling it out. During World War I, soldiers were called "Kiwis" and this nickname remains popular till today.
The kiwi fruit earns the New Zealand economy over a billion dollars annually.
Sparsely Populated, Wildly Beautiful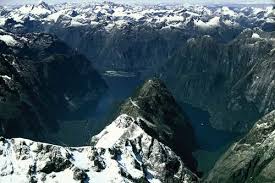 With only 4.4 million residents, New Zealand is one of the most sparsely populated areas in the world and is full of true wilderness, giving animals and plants ample space to live and breathe. Approximately one third of New Zealand is national park area. It is believed that the population would grow to 11 million if New Zealand allowed everybody who wanted to settle here. For now, Kiwis are glad to preserve their rich natural resources and maintain the beauty, tranquility and calm of the vast landscapes. It's so easy to get away from it all in New Zealand!
Animal Nation
With seven times more sheep and three times more cows than people, New Zealand is truly a place where nature reigns supreme. New Zealand has many native birds, freshwater and marine fish, insects, frogs and lizards. Bats are the only terrestrial native mammal. New Zealand has many marine mammals including dolphins, whales and seals. It is also home to many birds that live nowhere else in the world. Native birds include the kiwi, albatross, kaka and kakapo. New Zealand is also home to more penguin species than any other country in the world.
While some of the species were once endangered, a great deal of work has gone into the preservation and restoration of many of the more unusual animal species.
Clearest Water
Blue Lake in Nelson Lakes National Park has the world's clearest water.
Last to Be Conquered by People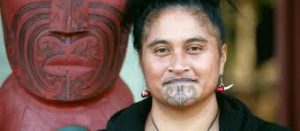 Outside of the polar regions, New Zealand is the largest land mass to be populated by humans. The first settlers were the Maoris who arrived between 800 and 1200 AD. Today, 15% of the population are Maori.
Voting Rights For Women & Women in Politics.
New Zealand was one of the first countries to introduce voting rights for women, all the way back in 1893.
New Zealand was the first country to have three women in the top three positions of power at the same time: Prime Minister, Helen Clarke,  Governor General Dame Silvia Cartwright and Chief Justice, Sian Elias.
Least Corruption
Tying with Denmark, New Zealand is the least corrupt country, according the Corruptions Perception Index.
No Nuclear Power Stations
Ironically, even though it was Kiwi, Baron Ernest Rutherford, who first split the atom, New Zealand maintains and upholds its opposition to nuclear power production and there are no nuclear power stations in New Zealand.
Top Travel Destination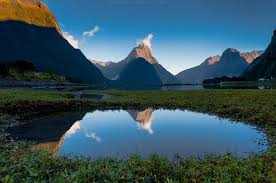 Milford Sound was voted the world's top travel destination by Tripadvisor in 2008.
Rugby
Rugby is the most popular sport in New Zealand, and the All Blacks, New Zealand's national rugby squad, are feared all over the world for their tenacity, quality of play and fierce determination. Before every game, the team performs the "Haka" a maori war cry and dance, much to the delight of the fans and the intimidation of the opposing team.
Dairy Industry
New Zealand exports 95% of the 19 million tons of milk produced by its farmers. Export began in 1846 and dairy exports contribute greatly to the country's economic stability and growth.
New Zealand is a truly special place particularly for those of us who love the wilderness, shy away from crowds and enjoy being at one with nature.