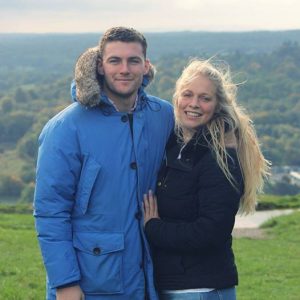 I have been very lucky in so many ways, despite of some very challenging times and now I can spend my life pursuing all of my passions, spend much of my time in the wild, write about just how enthralling wildlife and nature are and share it with so many others. Not many people are in the lucky position of being able to make a decent living in the pursuit of their passions and I am very grateful that I can combine my deep fascination with nature with my love of being behind the camera, be that taking photographs or capturing the rugged, wild beauty of nature and all its creatures on film. My joy has also been in sharing what I have discovered and working with others towards the protection and promotion of the world's abundant natural resources.
Choosing the life of a wildlife ranger is one of the best moves I have ever made and I haven't looked back and am still as much in love with nature, wildlife and the amazing richness our planet provides. Being a ranger is extremely interesting as the role is highly multi-faceted and diverse. As a park ranger, you are responsible for the protection of your park, the natural resources, ecosystems and wildlife within and you are in the privileged position of being able to bring people to your most beloved park and show them its limitless abundance. Park rangers are also law enforcement officers, environmental experts and historians all at once. My work at Tongariro National Park, located in the Central North Island regional area of New Zealand, encompassed all of these roles and I enjoyed every single one of them.  Tongariro National Park is no doubt one of the most beautiful places in the world and I was able to enjoy its emerald lakes, alpine meadows, hot springs and the three active volcanoes every day. Rich in Maori culture and heritage, Tongariro National Park is a spiritual place that undoubtedly captures and enthralls all who ever set foot in it. Showing visitors and locals alike all the steaming craters, old lava flows and thermal lakes and provide them with an unforgettable experience was most certainly what I loved so dearly when I worked there.
I would probably still be there, but life sometimes takes a different turn for reasons unbeknownst to us.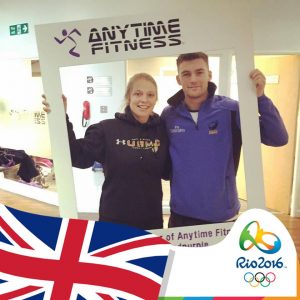 It came as a big shock when my Dad got cancer and an experience like that tends to knock you sideways. Your whole world crumbles and all the things you were sure of no longer seem to apply. Obviously, his illness meant hospital treatments, waiting, being scared and worrying, hoping and praying and often despairing. But, you do what you can to stay strong and in my case that meant getting my dad the best possible treatment. Naturally, the best treatment costs money and it was with a somewhat heavy heart that I decided to quit my work as a ranger and move to Australia to make enough money to pay for my dad's treatment. Leaving New Zealand, leaving Tongariro National Park, was heartbreaking, but at the same time it was the only thing I was able to do to support my dad and in that sense, it was a complete no-brainer. I didn't even have to think about it, the decision just jumped out at me and I knew it was the only way to go.
It didn't take long for the silver lining to appear around my cloud when in Australia, actually, there was a double silver lining. On the one hand, I was in a position to pay for my dad's treatment and secondly, while travelling, the idea of writing a blog about nature and the wild appeared out of nowhere and ended up providing me with an excellent living as well as the opportunity to work with lots of interesting people and develop my work as a photographer and cameraman. While travelling, blogging, filming and taking photographs and capturing my love of all things wild with words, images and moving pictures I got lots of opportunities to meet new people and collaborated. Working with TV crews and providing channels with films and photographs of nature at its best makes me happy every day as it allows me to do what I love and share it with others.
On one of my many trips, the third silver lining came, when I met Suzy, who now is my rock and my tower of strength.
Life is pretty good now, to say the least and I know that the sheer energy hidden in my love of nature has provided me with tons of work as well as the best opportunities to collaborate with others and make a really decent living as a freelance blogger, photographer and cameraman.
When you really love what you do, you will be good at it and others will seek out your work.