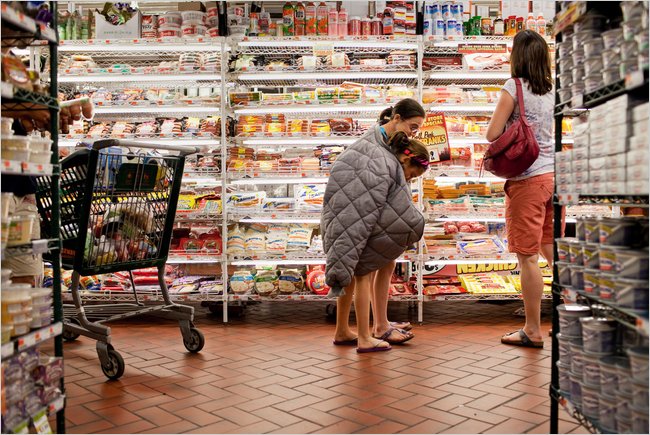 Department stores and luxury shops were braced for an influx of tourists because of the twice yearly Chinese holiday, which started on Saturday and is expected to lead to an influx of tourists, tempted by a weaker pound.
However, the weather at home was reflected in share price performances after a warm September made it tougher for retailers to shift autumn coats and boots at full price, potentially squeezing margins.
H&M, the Swedish fashion chain, said on Friday that demand had been weaker over the past two months and it may have to increase markdowns ahead of Christmas. Although shares in Marks & Spencer had rallied at the end of last week, they retreated yesterday, closing down 5p to 326p, a top faller in an otherwise buoyant FTSE 100, along with Next, which dipped 33p to £47.43. Both companies are not due to post trading updates until early next month. Debenhams, down ¼p to 55½p, and N Brown, off ¾p to about 189p, were also in the red.
All underperformed a wider stock market which rallied hard after the pound retreated in the wake of the government announcing a March 2017 deadline for triggering the formal process for leaving the EU.
A weaker sterling boosted the largely internationally-focused constituents on the FTSE 100 which hit its highest level since May last year, climbing 84.19 points, or 1.22 per cent, to 6,983.52. Traders said volumes were thin, however. The latest leg-up left the Footsie almost 12 per cent higher since the turn of the year and heading towards bear market territory as it recovers from the selloff in the days after June's vote.
The FTSE 250 also kicked on, in spite of its greater compilation of domestically focused companies. Traders pointed towards strong manufacturing figures yesterday for September, the latest to suggest a resilient economy.
Equity markets were also boosted by oil trading back above $50 a barrel ahead of Opec plans to discuss a production cut at a meeting next month. BP rose 8½p to 458½p but airlines dipped. IAG, owner of BA, lost almost 2p to below 397p.
The German bank holiday was also supportive of sentiment, as investors were spared the volatility in Deutsche Bank, the struggling lender. European banking stocks were buffeted last week by concerns about the strength of Deutsche's balance sheet. Barclays edged up ½p to 168¼p and Royal Bank of Scotland ½p to 179¼p.
Fund managers were also among the day's best risers as investors bought up shares in the sector following the latest tie-up.
Henderson jumped 38¾p to 270¾p, the biggest FTSE 250 riser, after moving to take over Janus Capital, a US rival.
Analysts at Numis said it looked like a "done deal" and told clients it did not anticipate any counter offers from rivals. However, it forecast a step-up in M&A because of low growth and margin pressures facing fund managers. Schroders rose 74p to £27.70, a leading FTSE 100 gainer, while Jupiter Fund Management lifted 25¾p to above 451p and Aberdeen Asset Management gained 16¼p to 342½p on the mid-cap index.
In potential deals elsewhere, Shaftesbury, the West End property company, rose 15p to 985p as Samuel Tak Lee, the owner of Langham Estate, which holds nearly 14 acres in central London, took his stake above 10 per cent.
Carpetmaker snaps up rival
A 120-year-old flooring company whose carpets adorn royal households has acquired a UK rival, sending shares to record highs.
Victoria has bought Ezi Floor, a Yorkshire-based underlay manufacturer, for up to £19.5 million in the latest acquisition under Geoff Wilding, executive chairman.
The deal, to be financed through existing bank facilities, involves an upfront £6.5 million payment that will double through annual instalments over four years. A further £6.5 million is dependent on financial targets.
Victoria has been expanding in the underlay market, having bought Interfloor last year for £65 million and the company is looking to take over other manufacturers.
Mr Wilding, a former investment banker, said Ezi "fits very well with our growth strategy" and would boost profits.
FinnCap, Victoria's joint house broker, said the deal should support cross-selling and raised the company target price to 420p from 400p.
Shares in Victoria have recovered from a boardroom bust-up in 2012 but were floored after Brexit on fears of a downturn. They have since rebounded and closed 14p higher at 341p yesterday.
Wall Street report
Stocks began the fourth quarter lower despite gains for Netflix and Twitter amid takeover speculation as US investors took profits after the strong close to the third quarter. The Dow Jones industrial average closed down 54.30 points at 18,253.85.