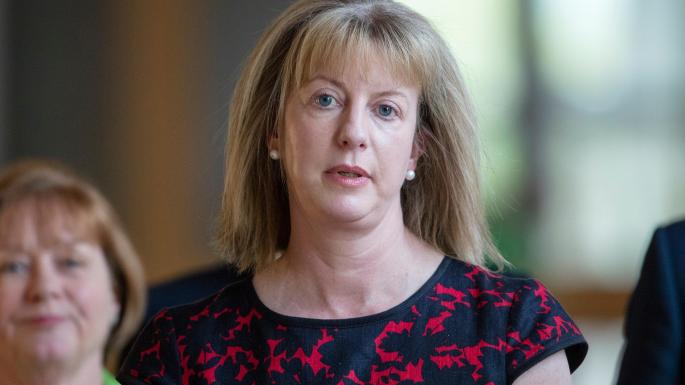 Patients with extremely rare health problems are still missing out on new treatments in Scotland, according to a review that has prompted an overhaul of NHS drug rationing for the second time in two years.
Shona Robison, the health secretary, announced fresh reforms which she said would give people better access to the latest drugs — but she also said that pharmaceutical companies now had to "do their bit by bringing forward much fairer prices for new medicines".
Under the reforms, patients and their doctors will be able to appeal to a national panel if they have been refused treatment, and it will then consider whether the drug is available elsewhere in the UK.
In addition, the Scottish Medicines Consortium (SMC), which approves drugs for use in Scotland, will be able to consider allowing treatments to be prescribed on an interim basis so their effectiveness can be assessed.
Brian Montgomery, who chaired the review, warned that medical advances would ultimately outstrip the money available to NHS Scotland. He said that several contributors to his report had raised the prospect of restricting access to treatment for patients with complaints that were "self-inflicted" through habits such as heavy drinking and smoking.
Ordered by the Scottish government, the review of access to new medicines investigated how a shake-up in 2014 of the way the latest drugs are assessed for use by the Scottish NHS is working. It was published amid continuing controversy about the system, with patients whose applications for treatment have been rejected speaking out, and drugs approved for use in England turned down north of the border.
There is concern that some patients refused drugs in Scotland have obtained public funding only after involving the first minister's office, while others have had to raise the funds themselves. Decisions on which new drugs are approved for NHS funding in Scotland is taken by the SMC, a panel of experts, and an equivalent body, the National Institute for Health and Care Excellence, in England. Both bodies make separate decisions.
The general approach of NHS Scotland to the negotiation of prices for end-of-life, orphan and ultra-orphan medicines has tended to be reactive
Following the new shake-up, decisions about "ultra orphan medicines" — for conditions that affect very small numbers — will be taken out of the hands of the SMC. The review found only one out of seven medicines for treating the rarest health problems had been approved by it since the 2014 overhaul.
The report, launched during a visit to a Maggie's Centre for cancer patients in Dundee, also said the Scottish health service needed to negotiate harder to get a better deal on treatments.
It said: "The general approach of NHS Scotland to the negotiation of prices for end-of-life, orphan and ultra-orphan medicines has tended to be reactive. There is now a need to be more proactive to better deal with the growing competing priorities facing health and social care and the increasing challenge of making best use of the public purse."
It highlighted the need for a uniform electronic patient record system across Scotland, with Dr Montgomery expressing frustration about the lack of data showing how well patients were doing after they were given new drugs. Anecdotally, he said, he had been told about patients being taken off treatments because of unpleasant side- effects.
Patient charities, the SMC and the Association of the British Pharmaceutical Industry welcomed the review.