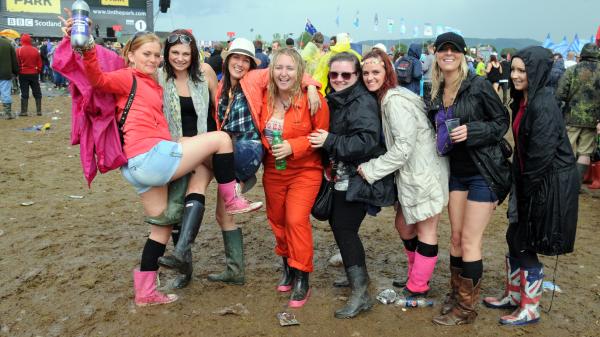 Experts have warned that Scotland's economy will lose millions of pounds because a clutch of prominent music festivals will not take place next year.
Dougie MacLean's Amber festival in Dunkeld has become the latest in a succession of events to be removed from the 2017 calendar. T in the Park, second only in scale to Glastonbury in the UK, announced last week that it would not take place at Strathallan, in Perthshire.
The future of Loopallu in Ullapool is in doubt, while the Wickerman, in Dumfries and Galloway, has ended after the death of Jamie Gilroy, its founder, in 2014. In recent years, the Big Tent, Outsider, Rock Ness and Connect festivals have all ceased trading.
Jo Dipple, chief executive of UK Music, said the cancellation of so many regular events was "clearly bad news".
She added: "Our latest figures show £72 million was spent directly by music tourists, and a sizeable chunk of this will be lost in 2017.
"If a manufacturing business was to suspend or cease trading there would be considerable unease. We need to ensure all the relevant authorities do as much as they can to get these events, or alternatives, back in the diary."
While British festivals have come under pressure, the European market appears to remain strong.
One industry insider said: "You can pay a fairly high price for festivals in the UK and you can possibly find better value for a festival in Europe — only a little bit more for the price of a budget flight — so why stay at home?"
Other analysts suggested, however, that a welcome change was coming to the festival business.
Joe Goldblatt, professor of planned events at Queen Margaret University, Edinburgh, predicted that events would shrink in size yet offer a better experience for carefully targeted audiences.
"It may be that the festival experience is smaller, more bespoke and richer because it is more tailored to the needs of audience members," he said.
"When you provide someone with something unique, irreplaceable and rich in experience you can actually charge more."
According to the latest report by UK Music, the direct and indirect music tourism spend in Scotland last year totalled £295 million, with a direct spend at festivals and concerts of £111 million. T in the Park alone leaves a huge footprint. In 2014, it was estimated to have generated £15.4 million for the national economy and £2.7 million for the area around Auchterarder, the closest town to its site at Strathallan.
But few festivals can last for ever without substantial change, Professor Goldblatt suggested. Two immutable laws were at work, he said — Darwin's survival of the fittest, and the law of supply and demand.
"We don't have a lot of new acts that are breaking, as we did from the 1960s through to the 1990s," he said. "The supply is not there to attract the younger generation. You have to rely on the nostalgia acts. Frankly, how many times can you see the Rolling Stones without wondering whether there should be medical personnel on both sides of the stage?
"All economies are cyclical. We may see a 'right-sizing', a reinvention of T in the Park. It might be a three-day event attracting 30,000 a day, but a segmented audience."
While the future of T in the Park remains uncertain, DF Concerts seems likely to stage some kind of event next year. Glasgow city council has confirmed it is in discussions with the festsival's promoter "about hosting a non-camping festival in the city next July".