Perhaps one of the biggest similarities between every school is their treatment of Physical Education. A lesson that has remained a firm part of the curriculum, it is also one which has never strayed far from its old-school practices and structures. But why are we not bringing PE into the twenty-first century?
One Size Does Not Fit All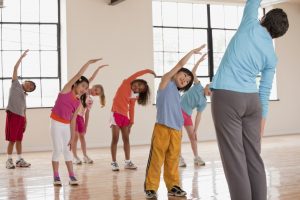 The great author Haruki Murakami questioned, in his book on running, how so many schools installed a loathing of anything physical when they expected all students to compete for many activities, with each one of them at totally different skill levels. He believes this is where his hatred for sports derived from – that feeling of all being boxed into one category and made to compete unfairly; and I am inclined to agree with him.
PE Needs to Be Fun, Not Competitive
When I look back at my school years, though I enjoyed some of the sports we were made to compete in, I wasn't always great at them. This never really bothered me until I started to get abuse from my peers, who began to develop that winning streak and cursed anyone who was put into their team that would jeopardise that. I suppose I've always enjoyed hiking, above any other kind of sport, because I'm not reliant on anybody else and nobody else is dependent on me!
Do We Still Need Sports Day in The Twenty-First Century?
If we are talking about changing the attitudes and minds of those establishments that teach Physical Education, should we then also look at changing the yearly sports day event in the process? For some kids, it's a time to get out of lessons for most of the day, for some it's a chance to win what they are good at – whilst for a huge number of children it's a dreaded annual event that they would much rather forget all about!
How Do We Change Kids Attitudes Towards Physical Education in Schools?
I've always wondered why the schools can't mix it up a bit when it comes to the fitness of their pupils. With so many fun fitness classes that many of us as adult's flock regularly to, why can't we offer kids this opportunity? From yoga, dancing to music, boxercise and even hiking, why can't we bring the curriculum up-to-date with current physical trends? After all, everything else about school changes over time; so why shouldn't our approach to the health and wellbeing of our children change with it?