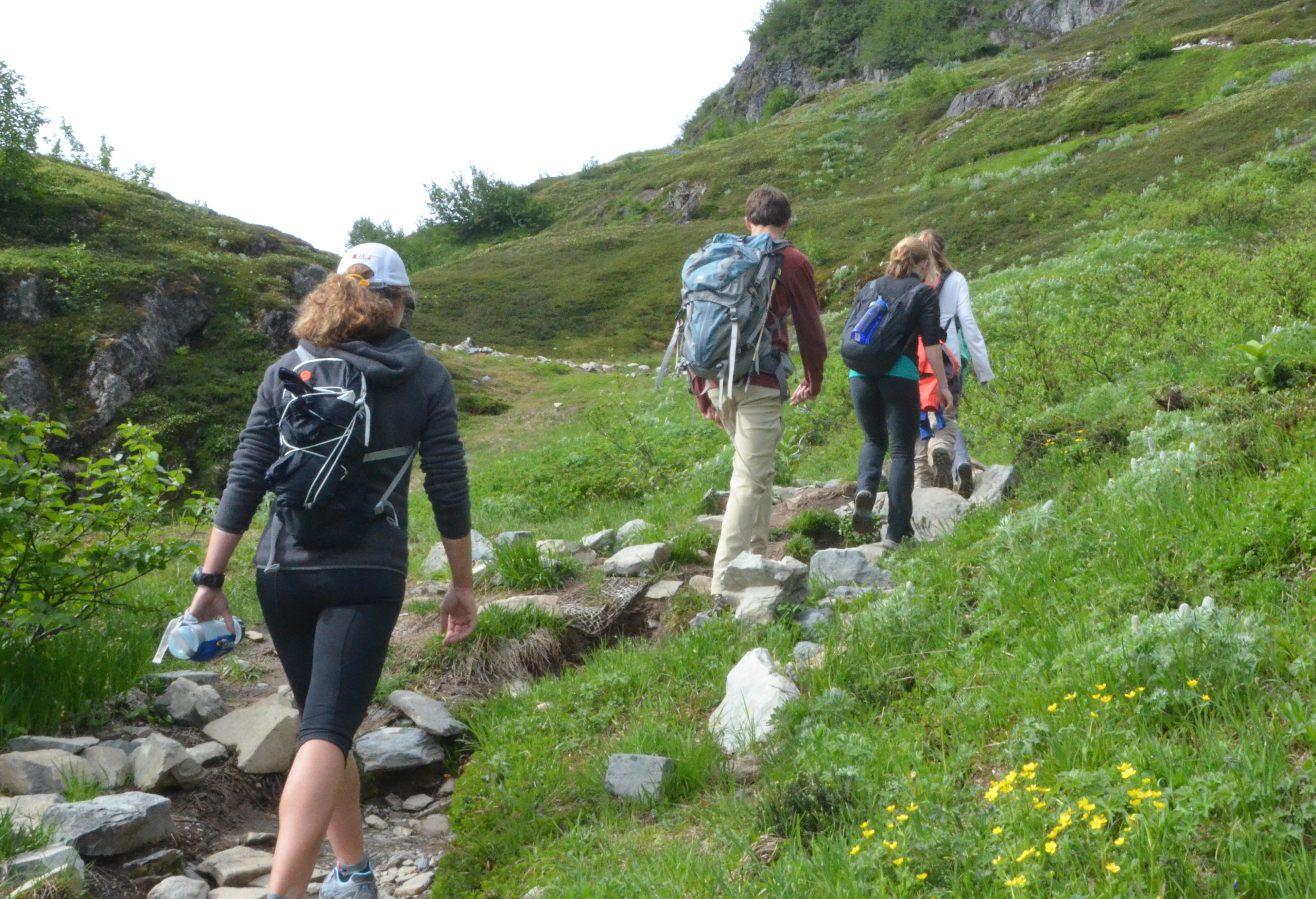 If you think hiking is easy, think again!
There are numerous things you should know before going on your first hike. Even with all the comforts of the modern world and advanced technology, nothing can save you while you are alone in the wilderness. This is why you have to prepare beforehand.
We have created a short guide that should answer all your questions about hiking and prepare you for your first big adventure!
Hiking is a good way to determine whether you in a good shape or not. Even if you went to a gym for a couple of months, nothing can prepare you for exhaustion that comes with hiking. Through this activity, you will exert an enormous amount of pressure on your lower extremities. Heavy backpack will additionally press your back and shoulders making it a full body exercise. Unless you get in a proper physical shape, you will be a burden to your entire group!
Mental strength is not so important during shorter hikes. However, as the length of the activity increases, you will become seriously stressed. Physical exhaustion will slowly start chipping you away and you may be forced to quit much sooner than you wanted. Hikers who wish to go on a longer adventure need to be prepared for enormous amounts of exhaustion, both physical and mental.
Your first hiking trip shouldn't be a solo adventure. Instead, make sure to bring some friends. Besides the obvious fact that they will keep you company, having friends around is good for some other stuff as well. For example, you can share weight between yourselves allowing you to discard duplicate items. If you get injured, you will have support etc.
Hiking is more about planning and preparation than anything else. That being said, you should plan how far you wish to walk each day. Ideally, you should walk from shelter to shelter. At the end of a long, arduous day, it can be quite strenuous to set up a camp. Shelters are a much better option and in the long run, they are a great way to conserve your strength. By planning distance you wish to cross each day, you can also properly split your food rations and plan resupplying.
During hikes, people usually resupply from natural springs and rivers. This water needs to be treated before drinking. You will have either to filter it or boil it before use. Otherwise, you are risking stomach virus.
Some hikers love cooking. However, it is much better if you carry dry food supplies. They take much less space in your backpack than any other type of food, they are easy to consume and you don't have to prepare them in advance. Furthermore, some of these snacks can be eaten on the go allowing you to cross more each day.
There is no real reason to carry a heavy backpack full of trinkets. Some things you carry on a mountain will never be used. Make sure to rationalize your supplies and carry only the stuff you truly need. By going ultralight, you are becoming more maneuverable, you lose less energy and you reduce risk of injuries. A win-win situation!
With these tips, you are ready for your first hike. Preparation is the key to any successful expedition. If you follow all these steps to the letter, you will have a nice vacation and you will be able to enjoy nature in the best way possible!
What was your biggest issue during your first hike? Share it in the comment section below!